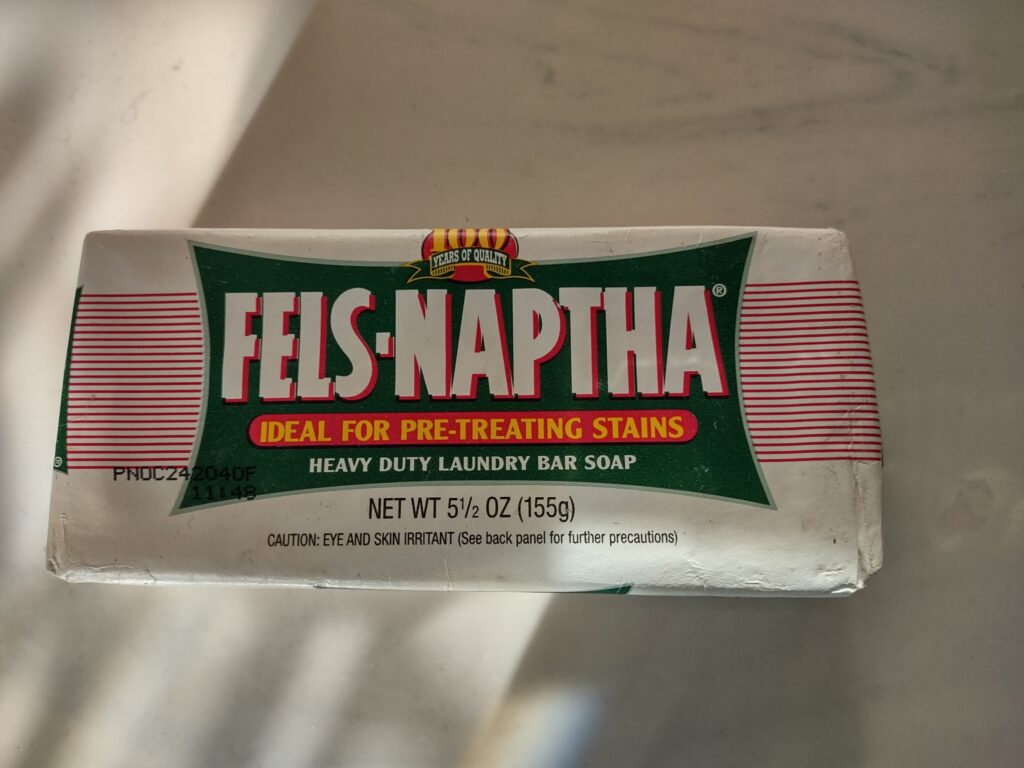 I've used this soap more times than I can remember to remove stubborn stains from my clothes (like blood & tomatoe sauce).
The best way to treat a stain is to treat it quickly with some kind of prewash solution and then to launder it in cold water. Any kind of heat can set the stain in the fabric, making it near impossible to remove.
But I've used Fels-Naptha soap to remove stains even after I've accidentally run a garment through the wash and dried it in a hot dryer.
All I do is take the garment to the sink, run cold water over the stain, dampen the soap, rub it on the wet stained spot, and rub the fabric together several times, then rinse and repeat if necessary.
The tee-shirt shown in the picture below had a bad splotchy stain around the bottom of the v neckline (spaghetti sauce). I treated the stain with some kind of pretreatment spray and then ran it through the washing machine (on cold). The stain was still quite noticeable after the wash, so I hand scrubbed the tee with my old standby Fels-Naptha and Voilà! All Gone!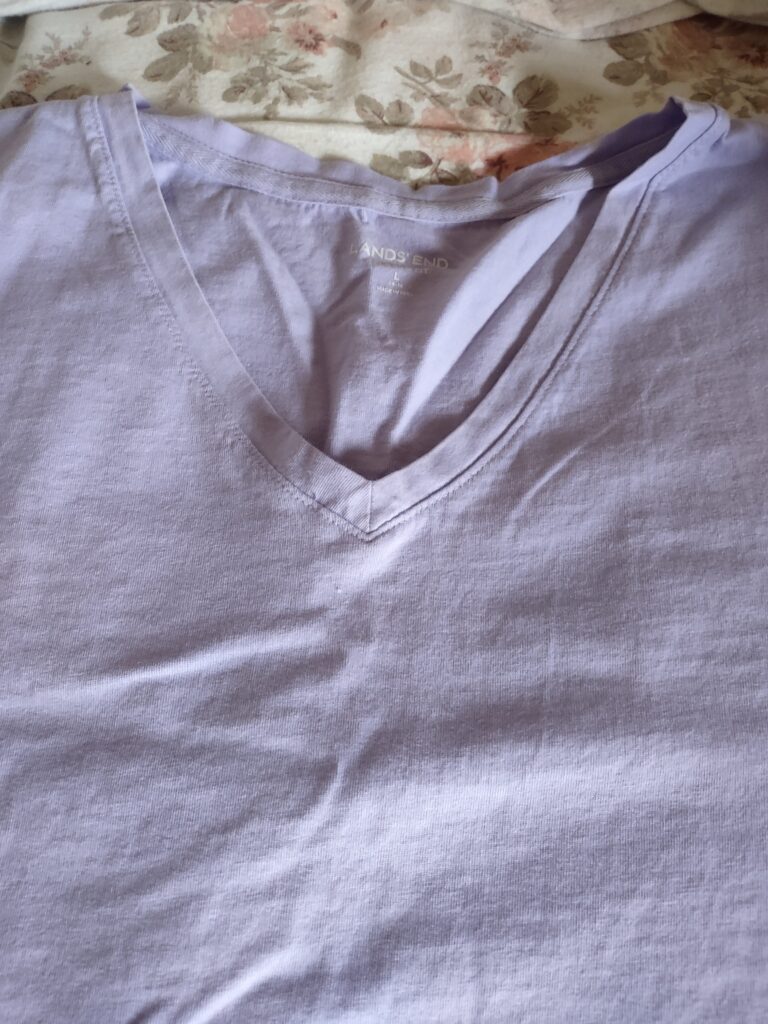 It works! Fels-Naptha Laundry Soap is phenomenal!