It was a nice day to be outside and I had fun mostly walking the Women's 5K on Saturday.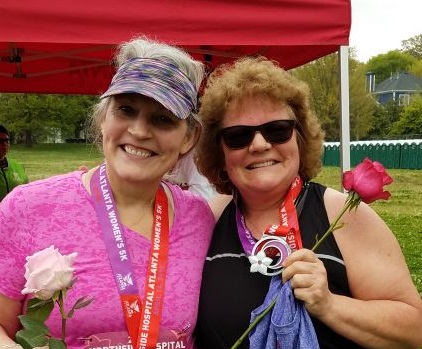 I've participated in this 5K many times over the years, but this is the first year my sister has joined me. My sister ran most of it, leaving me to bring up the rear, but next year, I hope to be in good enough shape to run it.
Last year, the 5k was held around Chastain Park, but this year, it was held around Grant Park. The Grant Park course was much easier than the Chastain Park course – not so many hills.
The race is put on by the Atlanta Track Club and at the end every woman is given a medal, a really nice Mizuno tee shirt and a long stemmed rose. I love all of the positive energy I feel when I am standing with all my sister runners & walkers. It's really a great way to start off a Saturday morning.