The Douglas County Chamber Singers resumed weekly practices a few weeks ago to prepare for the 2019/2020 concert season. I missed singing in the very first concert, but joined the group in time to sing in the spring concert. I can't believe I've been singing with this wonderful group for 17 years!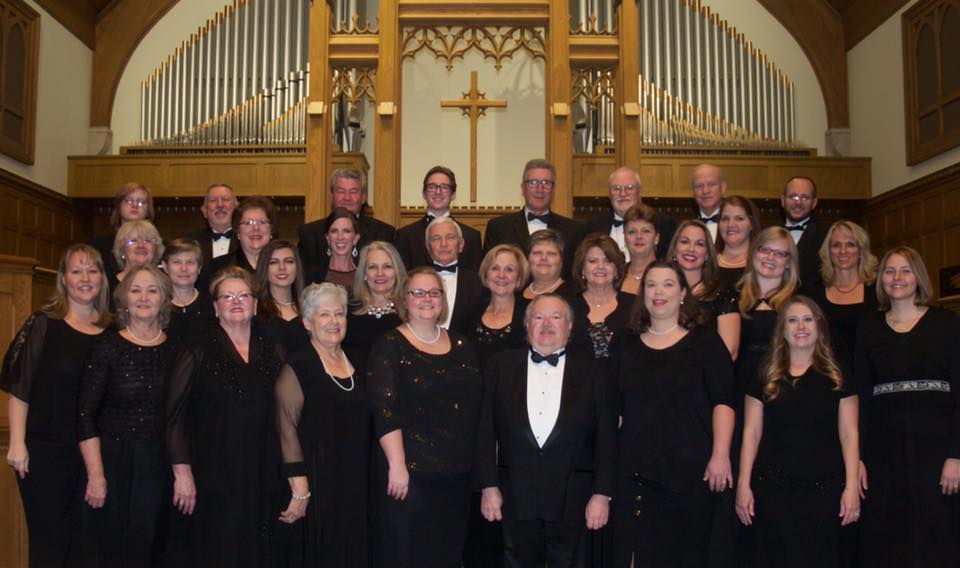 This season, we've got three concerts scheduled:
Organ Concert, First United Methodist Church of Douglasville, October 6, 2019 October 20, 2019 (rescheduled from the 6th to the 20th) at 6:00 pm
Last year the Methodist Church (where we rehearse and where most of our concerts are performed) ran a donation drive to collect money to refurbish its lovely pipe organ. On October 6th we'll join the church choir, in singing some lovely pieces that feature and celebrate the church's newly refurbished organ.
Annual Christmas Concert, First United Methodist Church of Douglasville,
December 13, 2019 at 8:00 pm
Annual Spring Concert,
First United Methodist Church of Douglasville,
March 20, 2020 at 8:00 pm