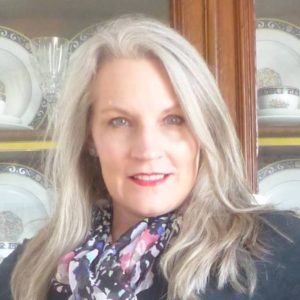 Welcome Friends! I've closed down my Facebook account and moved my social presence here. Here's a little info about me:
Background: I grew up in Anchorage, AK where I graduated from Bartlett High School.  I moved to the Atlanta metro area right after graduation and have lived in Douglasville, GA for over 20 years.  I have undergraduate and graduate degrees in Decision Sciences from Georgia State University. I am married to Mark.
Profession: I work as an informatics analyst for a company that is based in Marietta.
Loves: Mark, my pets, books, flowers, sewing, needlework, coffee, music, gadgets
Let's Keep in Touch
If you want to keep in touch with me, please subscribe to the blog. I won't share your information with anyone.
RSS is the best way to keep up with what I'm doing.  All you need is an RSS reader for your computer or your phone (I use Feedly for both) and then you can type this address http://funfoodlife.com/feed/  into your reader to start receiving updates whenever I post a new article.
And you can also follow me on Twitter (@JuliesBits) ;