Hi! I'm Julie! Welcome to my blog. I live about 35 miles west of Atlanta, GA with my husband of 20+ years.
My Interests
I love to read. Some of my favorite books include:
The Once & Future King by T.H. White
Mists of Avalon by Marion Zimmer Bradley
Cloudstreet by Tim Winton
Pilgrim at Tinker Creek by Annie Dillard
The Shipping News by Annie Proulx

If you share my love of reading, please connect with me and view my bookshelf over on BookLikes.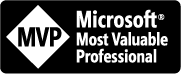 I am a gadget geek and love technology. I've been awarded the Microsoft MVP in Windows Phone for the last 8 years for my passion and work in user communities with Windows Phone devices, and I'm usually carrying around several electronic gadgets in my purse. I have another blog, called PocketPrimer, where I write articles about my Windows Phone obsession, which you can find at this link.
I love all my gadgets & gizmos, but my first loves are my dogs (Milo & Gracie), my cats (Bert & Ernie), books, flowers, needlework, coffee, music and cooking (when the urge hits me). Fun Food Life! is devoted to these things.
Community
I belong to or have organized some Douglas County-based community groups:
Douglas County Chamber Singers: I'm a charter member of the DCCS and currently sing in the tenor section with the guys. I also manage their website.
The NeedleNerds: Since I crochet and love all kinds of needle craft I started up the NeedleNerds to meet some of the crocheters, knitters, tatters, embroiderers, needlepointers in my community (and anyone else who wants to participate). I've made some great friends through this group and it's very rewarding to have brought together such a fine and friendly bunch of ladies
Epilogue Book Club: The book club is devoted to reading all of the Pulitzer Prize winning novels. We meet approximately every 6 weeks to talk about a book.
From time to time, I post articles about these groups here and you can find those articles by clicking on the category links found in the Sidebar that runs along the right side of the blog.
Education & Work
I hold BBA and Master of Science degrees in Decision Sciences. My professional working life spans various experiences including teaching college courses and working in roles such as software training and support, marketing analysis, consulting and project management.
In addition to my blogs, you can also find me on twitter:
Subscribe to Fun Food Life!
To be informed whenever I post new articles to Fun Food Life! you might want to: