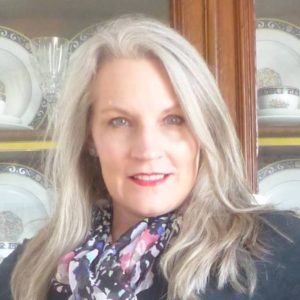 Welcome Friends! I've closed down my Facebook account and moved my social presence here. Here's a little info about me:
Background: I grew up in Anchorage, AK where I graduated from Bartlett High School.  I moved to the Atlanta metro area right after graduation and have lived in Douglasville, GA for over 20 years.  I have undergraduate and graduate degrees in Decision Sciences from Georgia State University. I am married to Mark.
Profession: I work as an informatics analyst for a company that is based in Marietta.
Loves: Mark, my dogs, Raven & Gracie, my cats, Bert & Ernie, books, flowers, sewing, needlework, coffee, music, gadgets
You can drop by any time to catch up with me or you can:
Subscribe to the blog's RSS feed or
Add your name and email address to my email list to receive status updates every week or so by completing the form below: