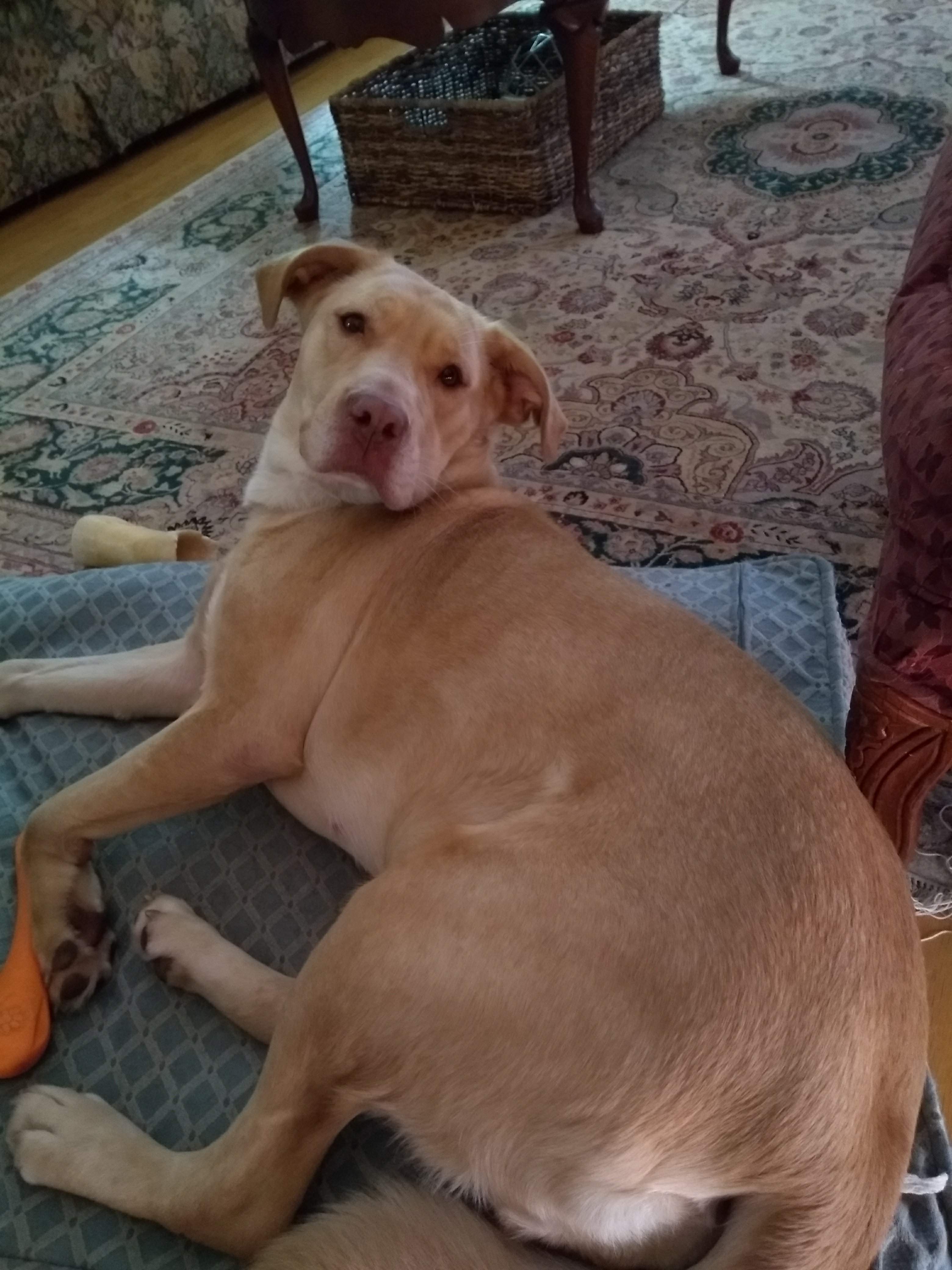 Charlotte joined our family on Saturday when Raven and I drove to a park in Lawrenceville to meet her.
She's a happy, sweet girl who is currently unspayed and has poor household manners (think 5 month old puppy in a 70 lb big dog body).
We have a lot of training ahead, but Raven likes her and Bert will come around…eventually.
We hope to get her spayed ASAP.