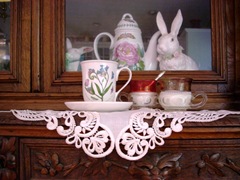 I started reading Pulitzer Prize winning novels in April 2009. I read a novel every four to six weeks.
Click this link to find out the book I am currently reading and to see the list of books that I'll be reading in the next several months.
View a quick pictorial summary of the Pulitzer Prize winning books I've read over the years after the break.
2015 Reading List
2014 Reading List
2013 Reading List
2012 Reading List
2011 Reading List
2010 Reading List
2009 Reading List