I sewed a cool, breezy trapeze dress for summer.
Pattern: New Look 6340 (view A)
Fabric: Linen/Rayon blend
The Linen/Rayon blend fabric I chose was perfect for this dress and was a pleasure to sew. I sewed View A of the pattern, but since I've never cared for back ties, I left them off.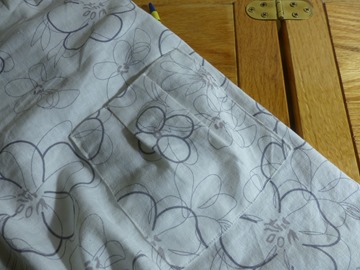 I included the pleated pockets since I think they add an interesting detail to the dress. I cut out the longer view of the dress, but shortened the dress by 4 inches to the View B version when I hemmed it.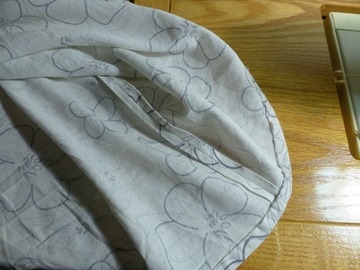 I like a clean inside as well as a nice looking outside of my garments and Linen frays easily, so I finished all the seams by turning under 1/8″ of the seam allowances and stitching along the edge of the fold. The inside of the dress is neat and looks almost as good as the outside, with no frayed edges on display anywhere on the dress.